New Take Over Vessel MT. Rhapsody Delivery Ceremony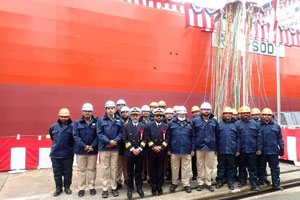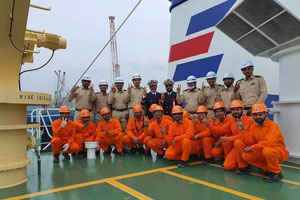 Haque & Sons Ltd takes over new delivery Vessel MT Rhapsody Chemical tanker DWT 34,766 at Shin Kurushima, Onishi Shipyard in Japan with twenty-two crew compliments including cadets from International Maritime Academy (IMA). The Ceremony took place on 24th December 2020 led by Capt. Mohammad Anwarul Azim and Chief Engineer H.M. Humayun Kabir.
We thank owners/managers for their continuous faith and support to HSL seafarers and congratulate the seafarers onboard for the successful takeover of this vessel.